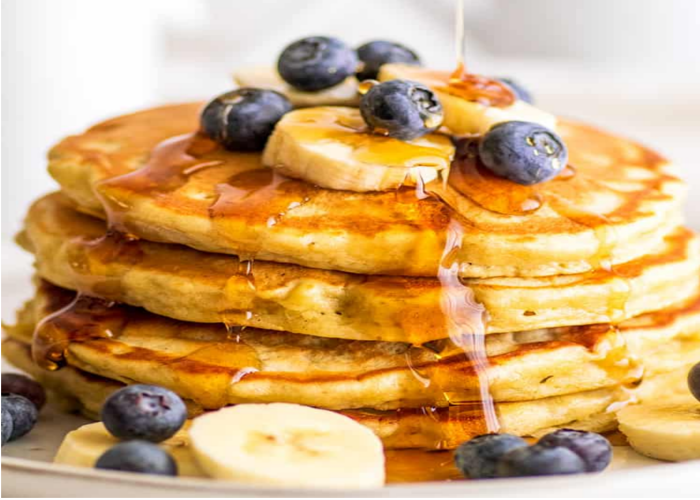 Today is dedicated to simple, made from scratch, soft and delicious Vegan Banana Pancakes. Fluffy on the inside, crispy on the outside, and delicately flavored with bananas and vanilla — these are a fun twist on ordinary pancakes. They make the perfect special weekday breakfast or lazy weekend treat. You can serve these vegan banana pancakes plain or you can drizzle some caramel syrup or even get creative with your own favourite toppings.
PREP TIME: 10 mins
COOK TIME: 15 mins
Servings: 8 nos
1 and 1/4 cups  All-Purpose Flour
1 tsp Cinnamon Powder (optional)
1 Ripe Banana (1/2 cup mashed)
Sift the flour into a mixing bowl and add sugar, baking powder, salt and cinnamon, mix together.
Mash the banana in a bowl and then add coconut oil.
To the bowl mix in milk and vanilla until the batter is fairly thick.
Heat up a pan with a little coconut oil until hot and then add in some batter for your pancake (around 1/4 cup of batter at a time).
When the pancake starts looking dry along the sides with little bubbles on top, flip it over until browned on the other side.
Keep flipping and pushing down with your spatula until the pancakes are cooked through.
Serve pancakes with some sliced bananas, other fresh fruits as you like and syrup for drizzling.