Milk Cake Recipe | milk cake Kalakand sweet recipe | milk cake Mithai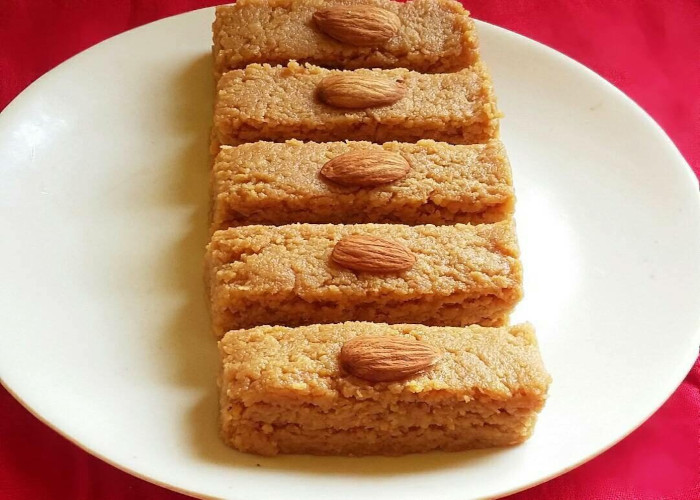 Milk cake or Kalakand is a rich decadent indian sweet which is easy to make and taste so delicious with simple tricks and techniques. This is a unique "cake" made with just a few ingredients, primarily milk and sugar and has a touch of sourness to it. If you've never tried kalakand, it tastes kind of like a mix between a cake and soft fudge. It's sort of like Indian tres leches. Think a soft, and moist yet still firm cake that's slightly crumbly and melts in your mouth. This traditional milk cake recipe will help you make the perfect milk cake mithai that will melt in your mouth that will become your favourite. So, the next time you have to make something for your loved ones, try this mouth-watering delicacy and enjoy!
PREP TIME: 12 hrs
COOK TIME: 1 hr 30 mins
SERVINGS: 10
INGREDIENTS
3 litre milk, full cream milk
1 cup sugar
2 tbsp water
2 tsp lemon juice
¼ tsp cardamom powder / elachi powder
2 tsp pistachios, chopped
INSTRUCTIONS
Firstly, in a large thick bottomed pan heat milk on medium flame and keep stirring occasionally.
Boil the milk by stirring in between till the milk reduces to half and thickens completely.
Now in a cup take 2 tbsp of water and 2 tsp of lemon juice. mix well. Pour the diluted lemon water onto the milk keeping on low flame.
Furthermore, simmer for 2 minutes without stirring.
Now stir again and allow the milk to curdle. Add 1 cup of sugar, stir continuously and dissolve the sugar well.
Keep the flame on low as the milk splutters, thickens and turns slightly golden brown. Now add cardamom powder and mix well.
Transfer the milk mixture to a greased steel vessel and levelthe top. Allow to cool in 12 hours or till they cool completely.
Once it cools completely, separate the sides with the knife, reverse and unmold the cake.
Finally, cut the milk cake into pieces and garnish with chopped pistachios.
The final look of milk cake kalakand is so enticing that it is perfect to serve to your guests. Every bite of this milk cake recipe will take your taste buds to heaven.